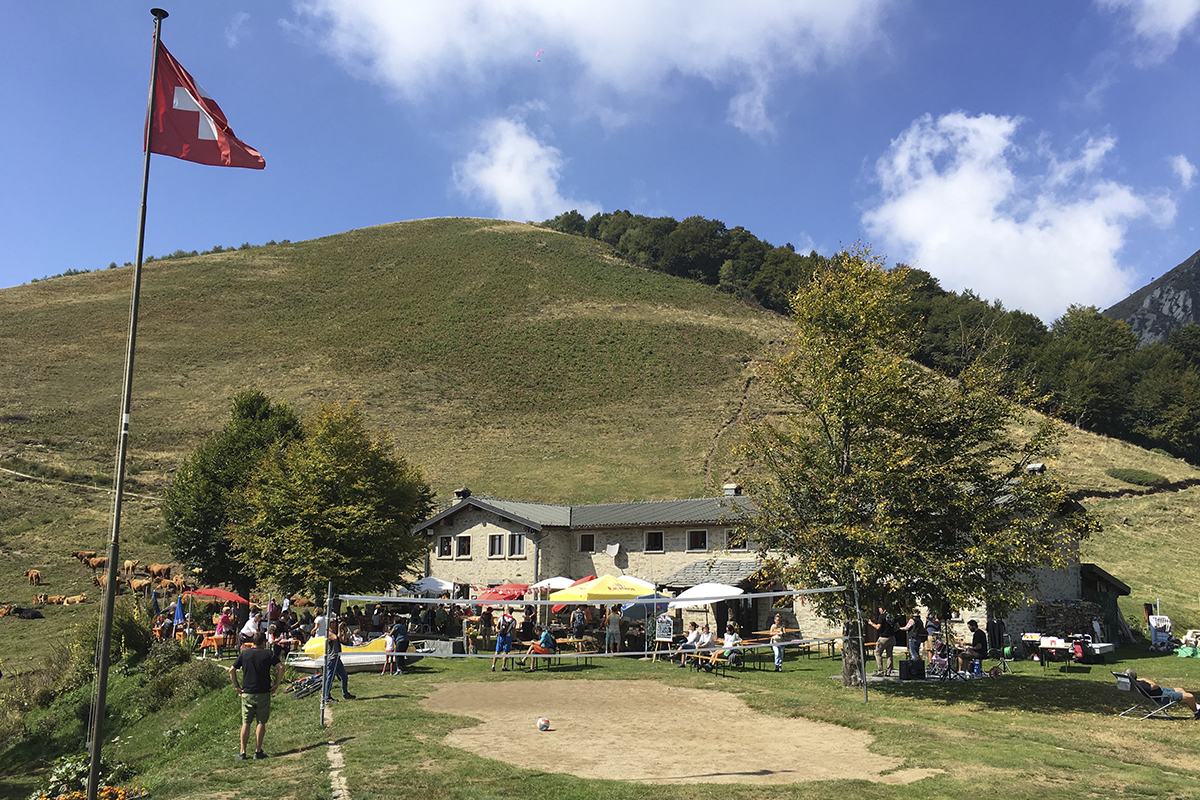 We inform our kind customers that, if note advised otherwise,
La Capanna Stallone will be 
OPEN EVERY DAY
RESERVATION will be greatly appreciated!
(Whit bad weather, we can close without advice, in case of doubt, please call us)
Thank you for your attention and see you soon!
EVENTS @ STALLONE
Click on the event images for detailed information
Our kitchen
Our specialty is polenta cooked on a wood fire that can be tasted with excellent meat, or au gratin, with eggs, alpine cheese or gorgonzola.
We also have a wide selection of local products, from delicatessen to cheeses from our pastures.
On request we organize special menus for your events (birthdays, weddings, lunches or group dinners).
Sleeping at the Capanna
We have 6 comfortable family rooms or groups, with a total of 52 beds. All rooms are equipped with bunk beds and equipped with Nordic duvet, bed linen and light to read. We also provide you with towels and various products for the bathroom.
CHF 48 .- / person
including breakfast from the buffet
Special prices for groups, groups and schools.
Activities at the Alpe Cardada
Hiking
Pizzo Trosa (1h), Passo Madone (3h), Capanna Nimi (4,5h) , monti di Lego (1h), Alpe Bietri (0,5h), Mergoscia (2,5h), Avegno (3,5h).
Mountain bike
There are numerous itineraries, towards Val Resa or Valle Maggia. To find out more, visit the website Ticino Turismo.
Extra
We have a volleyball court, a table football and various board games for adults and children.
How to reach us
We can be reached in just 45 minutes, starting from Locarno..
From Cardada you can walk up to the Alpe Cardada reaching us in 30 minutes, or climbing to Cimetta by chairlift and then descending on foot for 20 minutes.
You can also reach us from Val Resa (778m / s / m) in about 2 hours of walking, or from Mergoscia (735 m / s / m) in about 3 hours of walking.
Capanna lo "Stallone"
Claudio e Elisabeth
Phone
+41 91 743 61 46
+41 79 444 21 71